S: 9st5lb
C: 8st3lb
G: 8st7lb
BMI: 21.7
Loss: 1st2lb(12.21%)
I have been making the toffee muffins but found them to be too eggy and moist.
So, I made muffins with just 2 eggs and found them to be far firmer which I prefer.
I have made them in the oven but if you have a pie maker (I bought one on a whim years ago and have only used it a handful of times) then you can cook them in that, they only take about 10 mins if that and will save money on your electricity bill!
Otherwise 170 deg in a fan assisted oven.
This makes 6 decent sized muffins, more if you prefer smaller ones, so 1tbs oatbran per muffin.
6 tbs oatbran
2 eggs
6tbs yoghurt (about a 135g pot)
3 tbs candarel
2 tsp low fat cocoa powder (Tesco )
1 tsp vanilla essence
½ tsp baking powder
Cook for 15 mins at 170 degrees.
I just put all ingredients together in a mixing jug and gave them a good stir with a fork.
Normally I mix wet ingredients in one bowl and dry in another and combine when making muffins, didn't bother with this mix and it came out fine.
The pictures below are the ones that I made in my pie maker, the first two took about 12 mins to cook, the second two (below) came out quite dark as I also did those for 12 minutes. The pie make was of course already hot so I think I would probably only need to cook the second lot for about 10 minutes if that next time.
Seemed a lot of hassle putting the oven on to make 4 muffins (I have lots of trays etc that I have to take out whenever I use it
), plus this only costs 8p per hour in electricity, not sure how much the oven costs but it will be a lot more.
I am in the stab phase so used a Tesco Value Black Cherry Low Fat yoghurt as I had run out of homemade (been away for a few days).
Plain would be fine though.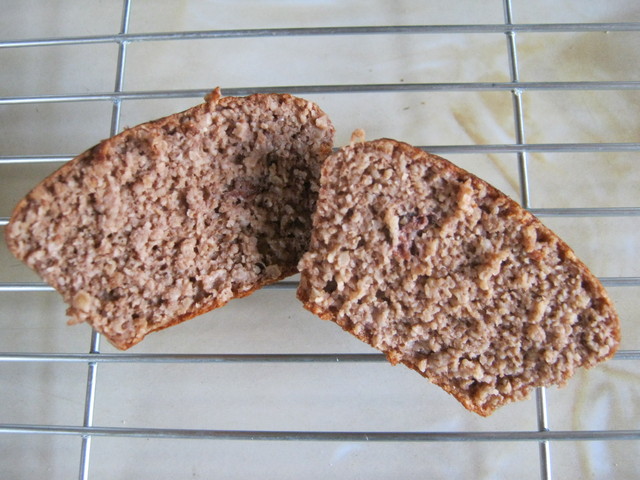 Give them a try if you don't like the soggy ones, I am sure you will love these.
Get Rid of this ad and join in on the conversation for free today! Tap here!
Last edited: