S: 9st5lb
C: 8st3lb
G: 8st7lb
BMI: 21.7
Loss: 1st2lb(12.21%)
Thought this would be ok as you can have lean bacon according to the book and the sandwich was made using two bacon medallions so no fatty rind.
I cooked the bread in the microwave (800w) for 2 mins in a takeaway tub and sliced it into two when cold.
Cooked the rashers on the baby George Foreman, added a tiny bit of mint sauce to the greek style low fat yog which I used as a spread (I know it contains sugar but I only used a very small amount).
Instead of toasting the bread in the toaster I used the GF.
It was bloomin' lovely and quite filling considering the size.
So, two slices of Dukan bread, yog and mint as a spread, bit of med style salad from Aldi and a couple of vine tomatoes.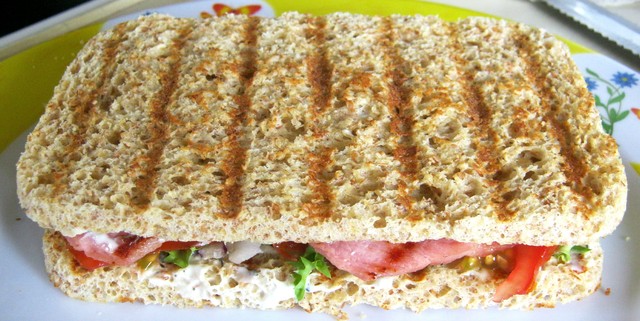 Get Rid of this ad and join in on the conversation for free today! Tap here!
Last edited: