I spent the year I was losing weight looking at this section of these forums for motivation, knowing that one day I'd be able to post my progress pictures here too! Hoping that these will help motivate others who are currently losing weight.
I cut the faces out to remain anonymous.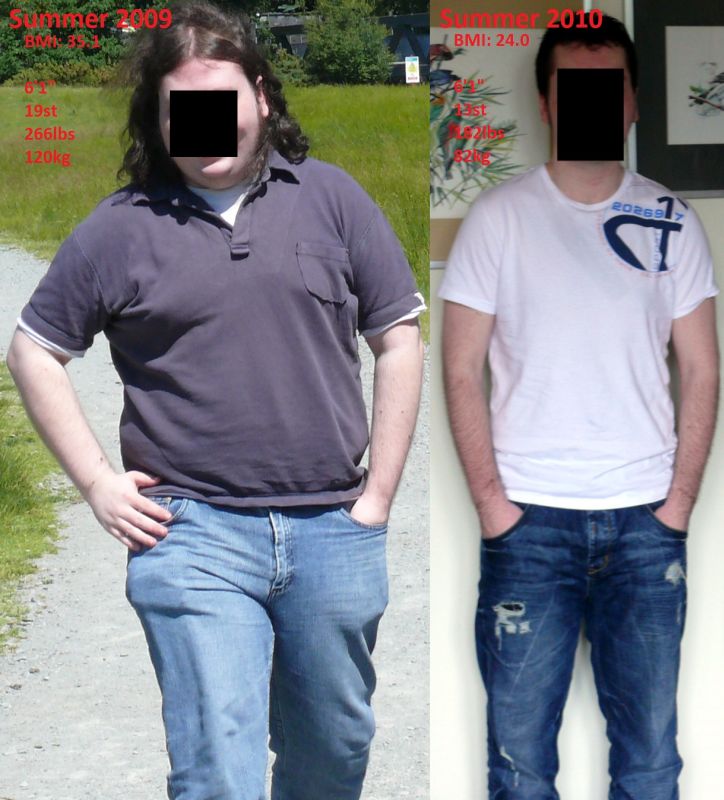 Get Rid of this ad and join in on the conversation for free today! Tap here!