S: 107kg C: 85kg G: 79kg BMI: 33.2

Loss: 22kg(20.56%)
This morning I had the most fantastic, unexpected, sloppy kiss.
As I sat on the sofa with my morning options drink a big black fellah gave me a wonderful, loving kiss............o.k. so it was only Klaus one of my Great Danes but he is such a loving, affectionate chap it quite made my morning for me.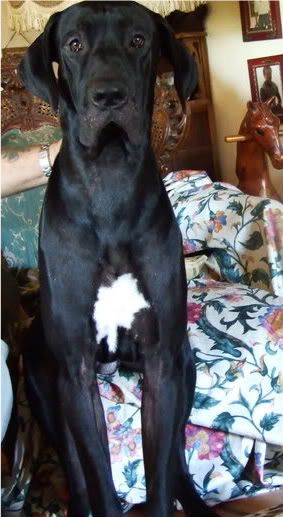 This is my handsome boy. His brother is just as affectionate but was out in the garden at the time or I am sure I would have had a double kiss.
O.K., O.K. so I don't get out much lol !!!
Get Rid of this ad and join in on the conversation for free today! Tap here!
Last edited: