S: 23st8lb C: 10st7lb G: 11st11lb BMI: 21.1

Loss: 13st1lb(55.45%)
Ok, I have my new 40" waist jeans on (which means I've now lost 16" off my waist), I have my new "large" t-shirts (down from XXL, and I'm very close to fitting into medium - I do but don't feel completely comfy in them) and I managed to get one photo with a smile in that looked natural enough.
Jeans and t-shirt cost £5.50 between them - figured as I'm spending a fortune on workclothes every month while the weight comes off, I have to save money somehow!
Anyway, starting with my pics from September when I was 21st: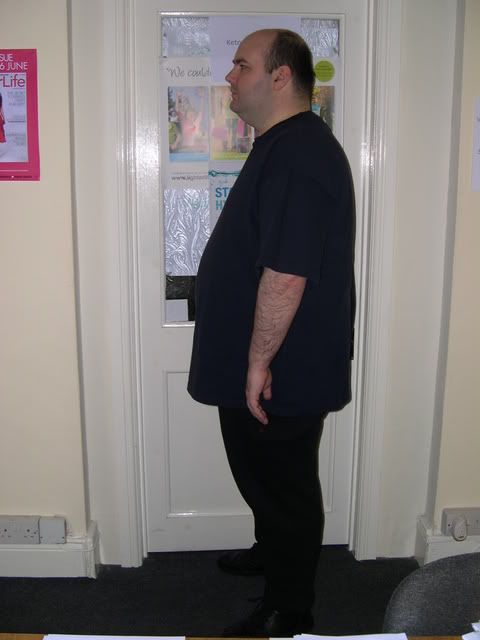 And taken 10 minutes ago, at somewhere around 15st (officially 15st 3.6lbs till my next weigh in on Thursday).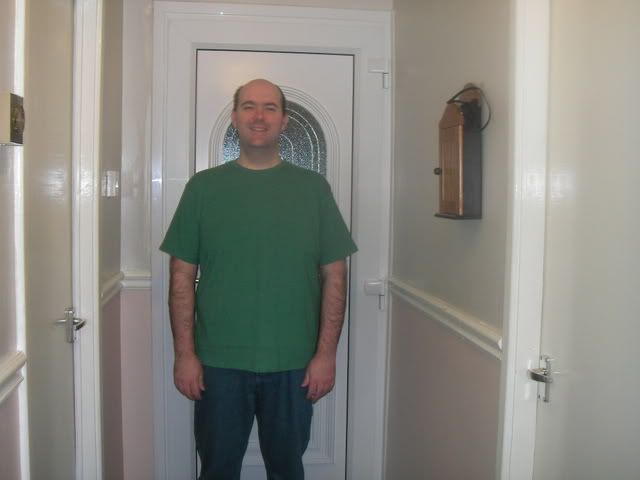 Get Rid of this ad and join in on the conversation for free today! Tap here!