I've been looking on the internet for the past few months at clothes to keep myself going strong on this diet.
I have always loved slightly odd looking clothes (which now happens to be fashionable) but I've always stuck to the same old same old boring items of clothing day in day out to fade into the background. In general I don't like drawing attention to myself, and I honestly believe I will still be this way if I was to be a size 8.
However, deep down, I love the more "out there" kind of clothes.
I haven't worn a dress since I was about 10 years old, so it would be a huge achievement.
My aim is to be able to make this dress look good:
And to be able to wear this dress, showing my arms, which is something I have never done before: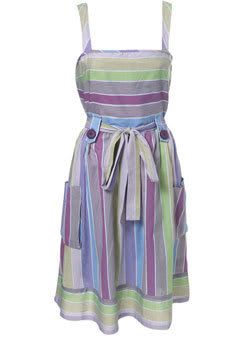 Wish I could afford them to buy as an incentive, but they are quite pricey.
Hopefully they'll have them around if I ever reach target!
Get Rid of this ad and join in on the conversation for free today! Tap here!
Last edited: