If you watch Emmerdale you will have seen Kelly Windsor arrive back in the soap to create havoc.
I am certain that baby Elliot is not Jimmy's. Does any other fan of Emmerdale rememebr that she had an abortion when she was with Jimmy and that was why they split up?
That baby is drop dead gorgeous though, he is a little stunner.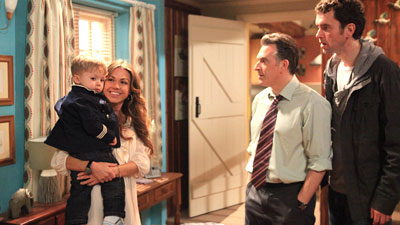 Get Rid of this ad and join in on the conversation for free today! Tap here!