S: 13st13lb

G: 9st9lb
Serves 4
Negligible syns per serve on Extra Easy or Original

Flank steak is a delicious beefy flavoured piece of meat. It's a pretty cheap, tough cut so is best marinated and cooked rare. When cooked well, it's got the most incredible flavour and texture!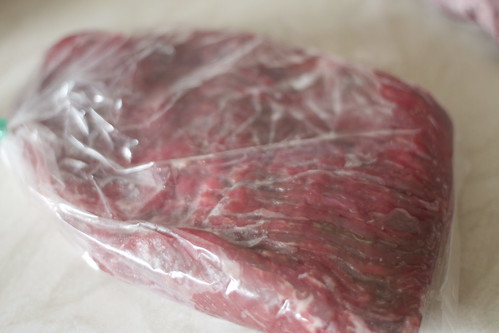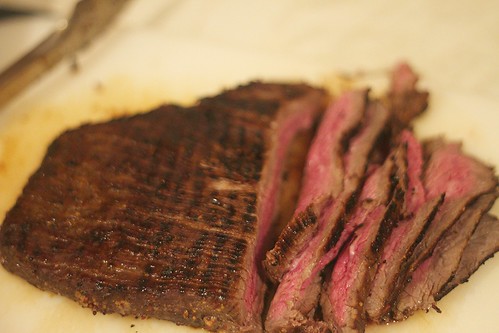 Flank steak, about 500g piece
2 tsp wholegrain mustard (1 syn)
2 fat cloves of garlic, crushed
1 tsp salt
1 tsp freshly crushed black pepper
1 tsp beef stock powder or concentrated stock
2 tbsp worcestershire sauce
1 tbsp good quality balsamic vinegar (I LOVE Belazu!)
Mix all ingredients together in a large freezer bag and place the meat in the bag. Massage the marinade into the meat and refrigerate overnight.
Take the meat out of the fridge an hour before cooking. Heat a heavy cast iron griddle pan until it smokes and grill the meat for 8 mins on one side and 6 minutes on the other side. Rest for 10 minutes and slice thinly against the grain. It should be pretty rare in the middle. Delicious with a salad and HEB bread or with SW chips, roast vegetables, baked potato etc!
Get Rid of this ad and join in on the conversation for free today! Tap here!
Last edited: