Look what I prepared for my dinner today: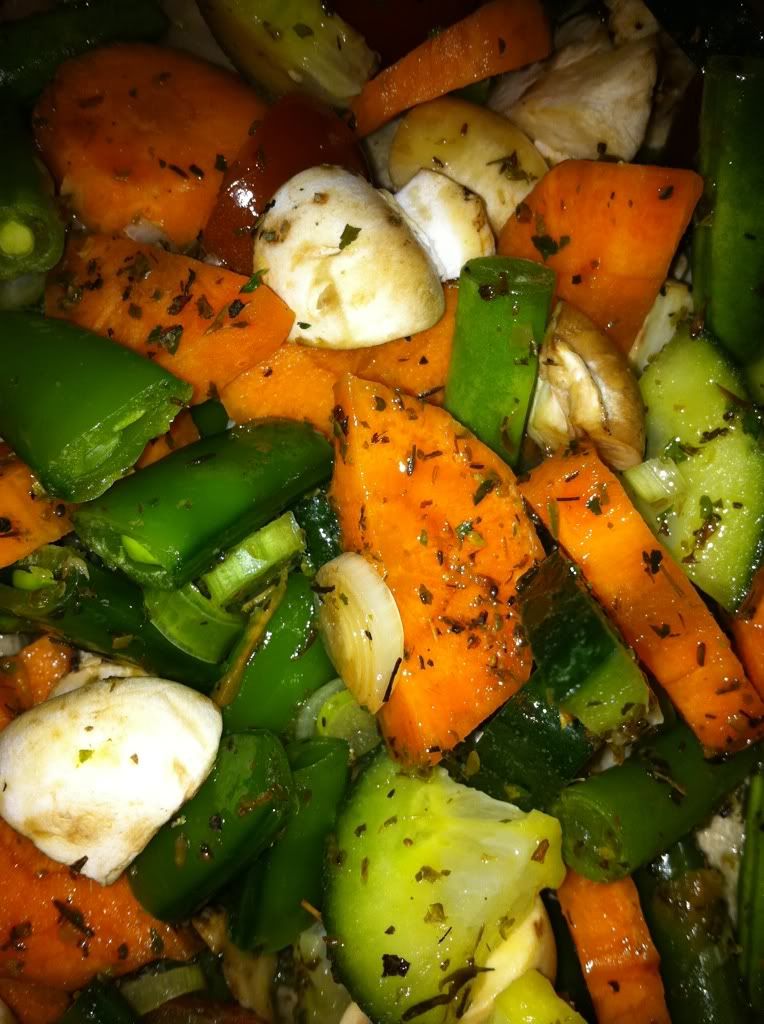 Its carrot, sugar snap peas, green beans, cucumber, mushroom, spring onion, cherry tomato, a drizzle of olive oil and a sprinkle of dried mixed herbs.
This is my lunch, and tonight, I will have the same, but with a piece of chicken. I made my lunch/dinner portion together, so I did all the hard work only once
Get Rid of this ad and join in on the conversation for free today! Tap here!