Hi Guys....
Long time no see. I keep on saying that I'm always up the wall lately and busy with my crafting and organising my little girls birthday party, all be it, it's only going to be a tiny tea party at home with a few guests but I like to make an effort so I made her this cake...
I made all of it apart from the Tinkerbell figure which we bought from The Disney Store.
I used mexican paste (made of sugar) for most of it like the butterflys, stars, tiny blossoms and also some paper flowers which I wired up and added genuine swarovski crystals which I just LOVE, as they sparkle, sparkle, sparkle ( I'm a magpie and I love all that glitters ).
In the background you can also see some of my ALTERED ART, which I'm just addicted to. The pieces that you see include piccies of my little girl. This is the type of stuff that I'll be selling in my Ebay Shop soon.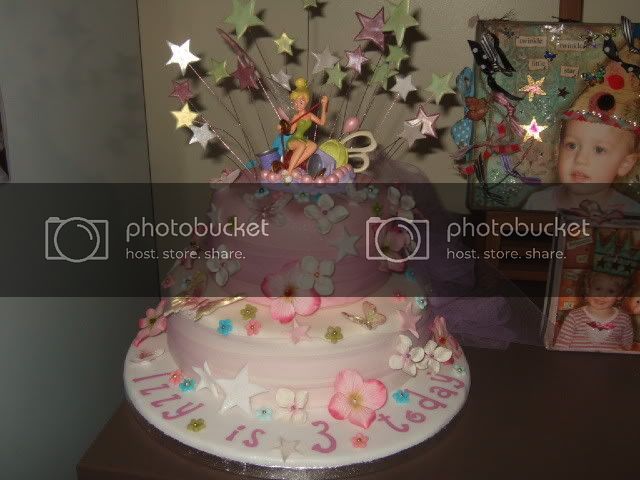 Thanks for looking guys.....
It's 2.05am, I have a total mess of a kitchen, icing sugar etc..everywhere and I really should tidy it before I head off to bed as my little girl will be up bright and early for her birthday tomorow (today)
ttfn
xx sj xx
Get Rid of this ad and join in on the conversation for free today! Tap here!