S: 13st2lb
C: 9st13lb
G: 9st4lb
BMI: 22.4
Loss: 3st3lb(24.46%)
So after putting it off for 12 weeks i finally got up enough courage to go clothes shopping and i absolutely loved it.
First thing i tried on a size 10 dress and oh my god it fit i have to say i nearly cried with absolute shock and am so proud.
I spent over 200 euro which for me an absolute cheap ass haha is brilliant and i didnt even think twice coz i offically have no clothes that fit.
I was having a shower this morning and it hit me how much weight ive lost. I never noticed it i was starting to get worried that i wud never see it. But wen i stood in that dressing room in the size 10 dress(haha such a big thing for me) i really saw how thin i am. I didnt buy the dress coz my boobs were a bit big for it haha big they have shrunk so much. I tried the 12 but it was huge on my waist and made me look too thin. hahaha too thin!
So i bought 2 pairs of jeans both size 12 haha 2 dresses one 12 one 10 cud have went with a 10 for the first one but the 12 has a bit more length. Jacket size 12 two jumpers size 10 haha.Oh im delirious to be honest cant believe I OWN CLOTHES IN SIZE 10 AND 12. in my wildest dreams i cudnt have seen that happen.
And its all thanks to lipotrim and this forum which i cudnt have done all this without. I will be totally doing a fashion show and taking lots of pics. Will also take some pics in my old clothes to show the difference.
Guys anyone that is just starting or who just needs a push to stay on this just think how great it will be wen you get to goal im still nearly a stone away from my 'proper' goal but God i feel like im there. I really do the rest of the weight off is just a bonus. Less than a week til refeed and i actually feel ready now. It feels so great.
:bliss::talk017: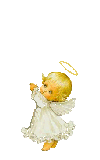 arty0038:
arty0023:
Get Rid of this ad and join in on the conversation for free today! Tap here!