S: 80.7kg
C: 78.9kg
G: 63.5kg
BMI: 27.2
Loss: 1.8kg(2.25%)
I thought I would start a thread where I will feature a food and list some interesting facts, the benefits and the drawbacks to these foods and other bits of information that you may be interested in!
Well I hope you are interested in my Food Fact Thread and I hope to post each day on here!
I am not saying I am an expert of food, neither am I a dietition, I just enjoy reading up about food facts, so thought I would share my findings​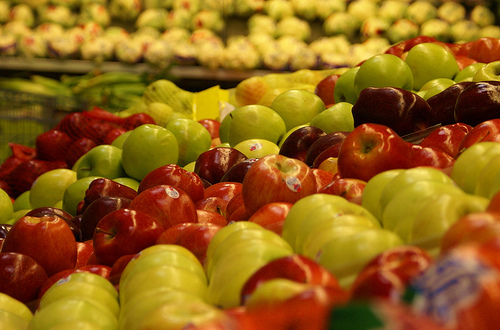 Benefits
Good source of vitamic C, depending on the variety
Good sorce of bioflavonoids
High in Soluble fibre
May help in the treatment of constipation and diarrhoea
​
A fresh apple is the ideal, healthy snack. Some varieties are a good sorce of vitamin C, which is an antioxidant and helps to maintain the immune system. Apples are also relitively low in calories and contain a high proportion of fructose, a simple sugar that is sweeter than sucrose (table sugar) and metabolised more slowly - helping to control blood sugar levels. Bioflavonoids in apples may protect against lung disease and be helpful to smokers.
In herbal medicine, ripe, uncooked apples
have traditionally be used as a treatment for constipation, while the stewed fruit can be eaten for diarrhoea and gastroenteritis. Apples are also used in poultices for soothing skin inflammations.
​
Get Rid of this ad and join in on the conversation for free today! Tap here!
Last edited: