:bliss: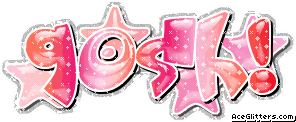 Week 2 and 5lb loss this is a incredible diet never in my many years struggling with my weight have I lost so much in such a short time. I know it will probably slow down as I get nearer to my goal, but this raped weigh loss is driving me onwards, I'm so focused that I can sit and watch people scoff anything in front of me. This week at work 3 of the girls I go to tea break with had full breakfasts, and I mean full it was a mountain of food,

I on the other hand had my food bar, looking at them eating all that food I thought, how I would have felt after so much in my belly and then having to go back to work:sign0137: They all said after eating it that they felt stuffed and didn't want to move, I on the other hand felt great not bloated, stuffed, heart burn or any of the things I would have had if I would have joined them in there mountain of food. Soooooooo glad I'm on LL.:character00100:
Get Rid of this ad and join in on the conversation for free today! Tap here!