i am a chef who cooks low calorie low carb meals for people wanting to lose weight and want to share my recipes here to help people
I am losing weight myself, I am 28st 7lbs..
Unfortunately I can't eat most of my recipes as I am vegetarian! Annoying !!
Here's the first recipe:
hunters chicken serves 4
Calories per serving 330
Sugar and gluten free
4 chicken breasts
4 smoked bacon rashers
2 cartons passata
2 whole garlic (crushed)
2 tsp smoked paprika
2tbsp balsamic vinegar
Salt and pepper
This is super easy! Wrap chicken in bacon and place in oven proof dish, mix other ingredients in a bowl then pour over the chicken and bake on 180 fan for 30-35 mins.
Sprinkle cheese over and serve with fresh salad
Would love to see pics if you try my recipes! Xx
Pic shows hunters chicken ready for customers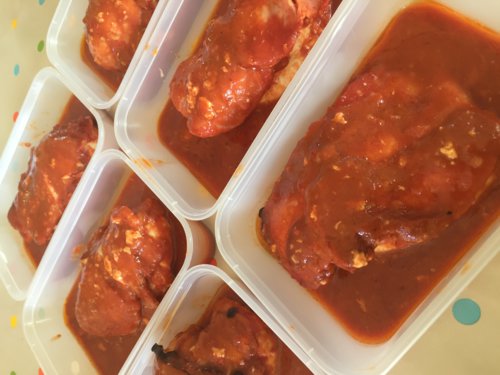 Get Rid of this ad and join in on the conversation for free today! Tap here!
Last edited: