Well last new years I looked awful in all my pictures so much so the ones I didn't delete wern't to bad compaired to the ones I did!!
I swore that come this new years I would be in a black dress & be nice & slim & boy did I feel good this year
I didn't get a full length one from new years but have one from a few weeks previous.
Thought i'd add my pics now as I am happily maintaining the 4stone loss after I took target 6 months ago
Then this years pics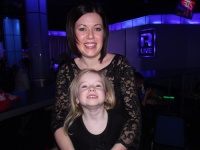 Get Rid of this ad and join in on the conversation for free today! Tap here!