S: 23st8lb
C: 10st7lb
G: 11st11lb
BMI: 21.1
Loss: 13st1lb(55.45%)
Suzie is the first rat I have had to make *that* choice for. She had a large, fast growing lump on her neck, which I was willing to remove but then worsening signs of a PT, meant that I couldn't put her through any more. She had 4 or 5 ops in her time, removing 12 lumps, and always recovered like a trooper. But asking for one more push felt wrong.
So this morning, around 9am, I said my final goodbyes to Suzie. We had a long cuddle in the vets waiting room, and then again while talking to my vet. Suzie boggled away, with her head up my sleeve, and for the first time in her life, licked me on the arm. Suzie always loved to lick fingers covered in food, but had never chosen to groom me. I guess she was feeling comfortable and safe in my arms and I like to think that she was saying goodbye.
Suzie slipped away in around 3 or 4 minutes, and spent her final moments under my shirt, where she'd spent so much time in her life. I kissed her goodbye as she left, and broke my heart.
Suzie is going to be sorely missed - a loving, sweet old lady, who loved humans, and her sister, Izzie. Izzie is alone and poorly, and it may hit her hard, so I'm doing everything I can to ensure she is ok.
Suzie was one of the 6 girls I bought from a pet shop in a 12 month period. She arrived with Izzie to keep my angel, Georgie company. Suzie came with sarcoptic mange mites, and a general fear of "hands". I don't have many pictures of her as a baby but this one typified young Suzie. She lived in a small tank for a few days while introductions were undertaken (not something I have ever repeated but this came before I climbed the learning curve for rats).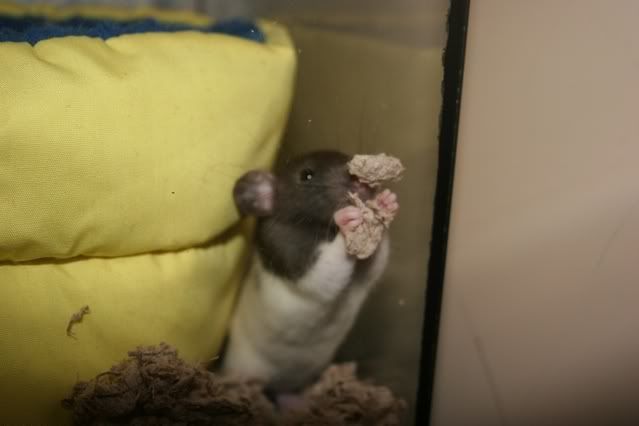 She was a photogenic young lady - and before she put on weight, was very athletic - jumping 4 or 5 feet into her cage, during free range.
Time snuck up on her, and while I am sad at having had to make this decision for her, she was at peace by the end.
Love you Suzie, go find your Auntie Georgie, and Kaylee and Charlie too. They've missed you very much. No more lumps, I promise.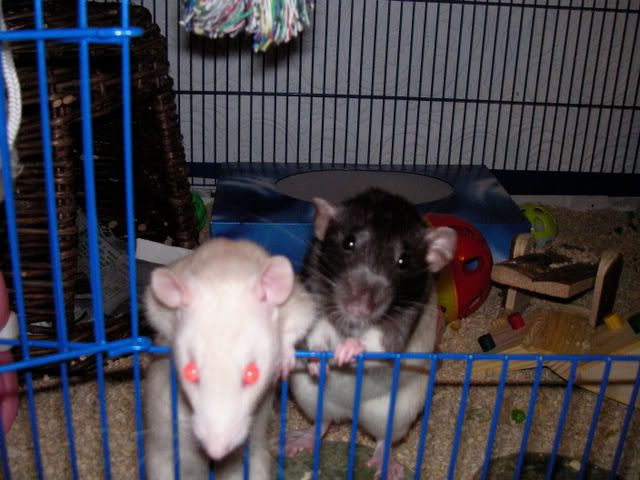 Get Rid of this ad and join in on the conversation for free today! Tap here!