S: 25st10lb
C: 23st1lb
G: 12st12lb
BMI: 46.3
Loss: 2st9lb(10.28%)
ok so i will start off with a quote from my intro topic save me writing some stuff out again lol
hey guys and gals.
I've recently started slimming world at the whittle hall community centre in warrington and joined this site as soon as i joined but havnt posted. ive been going for about 3-4 weeks on the extra easy version of SW and i just cant believe its actually working - im having some massive losses even if i slipped up and only lost a 1/2 a pound last week as i slipped up quite a bit that week.
here is one of those charts to show how i am doing.
My Weight Chart:

and i have a small one in my signature. i've tried all sorts of diets through my short 21 years lol right from the age of about 13 and have either not stuck with it or it just hasn't worked. but i think im definatly going to keep it up this time as it is working and the food and recipes are gorgeous.
hopefully i will bump into a few people around the forum and learn some new recipes and if i find any i will be sure to share them.
thanks
Robin
ive been obese or morbidly obese most of my life and have bounced diet to diet including SW several years ago but i tohught i would revisit it and this time round it seems to be working wonders and i feel i have the support i need now to make it work - plus if i dont i know i will be in an early grave.
my mum and sister have been doing it since january and have lost about 4 stone between them and i tried it over the 3.5 weeks i was home from uni at easter and lost 1 stone then (taking me to my 360lb starting weight) and i have now that im home from uni officially started SW and i must say i am loving every minute of it. i must say though it is taking a bit of getting used to not been able to drink large amounts of alcohol been a student and all lol. i want to lose my weight and get down to my target within 12-18 months so that i and nice and skinny for my graduation.
here are some before photos. which hopefully i can look back on in 12-18 months and be extactic as i reach my target weight.
front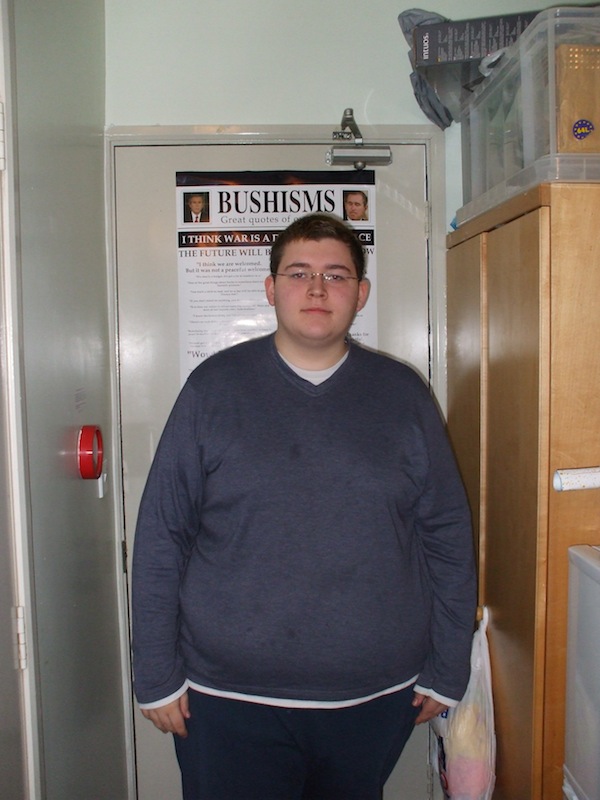 side
those images are probably me in and around my heaviest give or take a couple of LB's.
anyway i hope to keep posting here with my results each week and how i get on so that i can look back and see how i did and where i had my bumps in the road.
lots of love to you all
Robin
Get Rid of this ad and join in on the conversation for free today! Tap here!
Last edited: