Serves 2
1/2 a syn each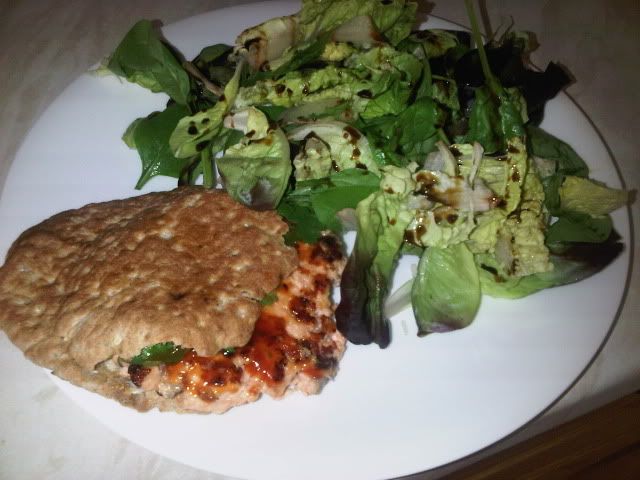 2 salmon fillets
1 clove garlic
1 birds eye chilli
1 small shallot
1 heaped tsp ground ginger
Salt & pepper
1/2 tsp old bay seasoning
Zest of 1 lemon
Juice of 1 lemon
Fresh coriander
Chop the shallot, chilli and garlic in a food processor. Cut the salmon into cubes and add to the food processor. Add the salt, pepper, old bay, ginger, coriander and lemon zest. Pulse to chop and mix together but not completely blend.
Take out of the processor, form into patties and fry in oil spray, about 4 minutes on one side and 2 minutes on the other side. When you flip the burger add the lemon juice and allow to cook out.
Serve in a bread bun or pitta bread spread with laughing cow light, top with 1 tsp sweet chilli sauce (0.5), sliced gherkins and fresh coriander leaves.
Its also great with a salad and chips!
Get Rid of this ad and join in on the conversation for free today! Tap here!