Hi daily threaders
Hope I am right in thinking that today is Halloween?!
So, we should all have our own version of 'trick n' treat'. The
trick
is how quickly we can lose weight with CD and the
treat
is how wonderful we feel with each pound lost!
Got my weigh-in this morning, then heading into town for an afternoon play and then a poetry recital. Meeting the 'glam girls' - they are cousins of each other but not related to me; beautiful designer handbags, lovely clothes and gorgeous jewellery etc, so I will have to get a bit dressed up myself...
My own scales aren't suggesting much more than approx 4 pounds in 2 weeks - I will be happy with this, as long as I am 'a loser' ha ha!
Good Luck everybody,
lets be angelic today x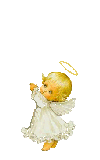 Get Rid of this ad and join in on the conversation for free today! Tap here!