S: 15st0lb
C: 12st4.4lb
G: 10st10lb
BMI: 27.8
Loss: 2st9.6lb(17.9%)
I did a quick search on here and couldn't find a thread with this recipe (sorry if I've missed it!), so I thought I'd post. The "fakeaway" Chicken Parmo has become a massive hit at our group, and I thought I'd share it with you all as I know it can be difficult when you miss your favourite takeaways. It's really easy to make, and totally Syn Free!
Ingredients

1 chicken breast
1 egg
60g wholemeal bread (HExB)
60g Low Low spread (HExA)
Method
1. Using a rolling pin, flatten the chicken breast.
2. Grate the bread onto a plate, so that it becomes breadcrumbs. Alternatively, if you have a food processor you could blitz it in there just for quickness.
3. In a shallow bowl, beat the egg.
4. Dip the flattened chicken breast into the beaten egg, and then into the breadcrumbs until it becomes coated.
5. Place the coated chicken breast onto a lined baking tray and into the oven (about 180-200) for approximately 15 minutes.
6. After 15 minutes, remove the chicken breast. Top with the Low Low spread and place back in the oven for a further 10 minutes.
7. Serve with potato wedges and a lovely salad / roasted vegetables. Enjoy!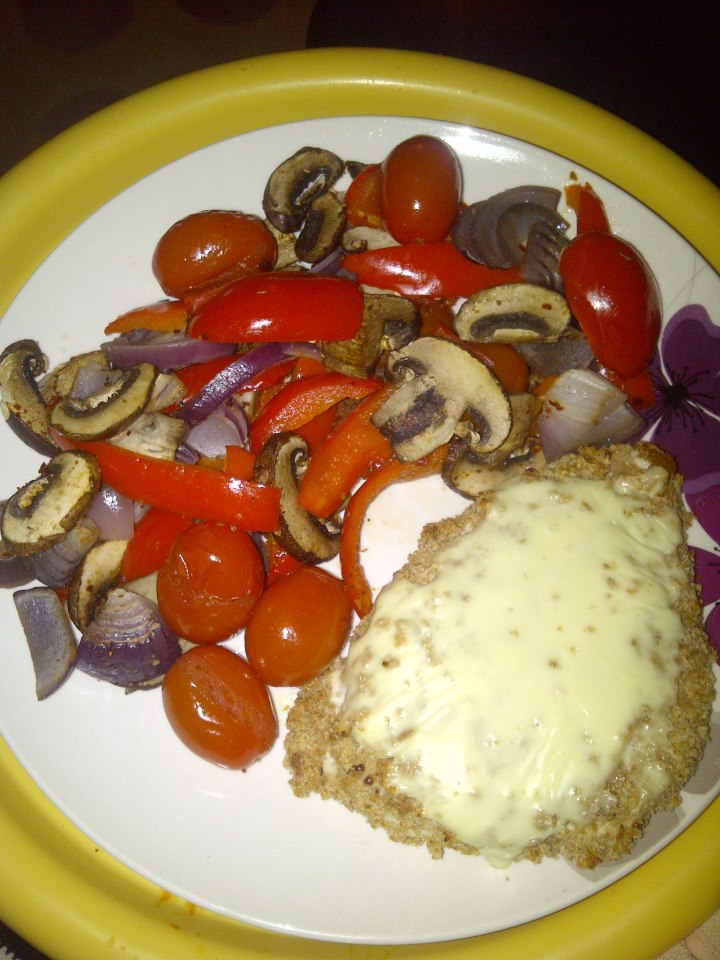 Get Rid of this ad and join in on the conversation for free today! Tap here!