Ahh, tis Friday once again!!
As the weekend approaches I want you all to know how wonderful and fabulous I think you all are.
It doesn't matter if you're at target, have 2lbs to lose or 2 stone!
That doesn't change that you are a fabulously brave person who has decided to change their lives for the better.
Remember, you can't argue with reality. But you can certainly change your reality.
You have the power inside to be whoever you want to be.
I believe that everyone here can reach their goal - whatever it is.
As the saying goes-
I get by with a little help from my friends!
If you ever need to just chat or rant or want some advice,feel free to send me a message. You can also find me on Twitter, Facebook and YouTube by following the little icons under my picture. And the link to my Blog is in my signature.
Now, for a bit of Friday fun!!
The Friday Five
Describe yourself in 5 words.
Name 5 things you ate yesterday.
Who are 5 people you love?
How much weight would you have like to lose in the next 5 months?
Create a sentence using the letters F R I D A Y.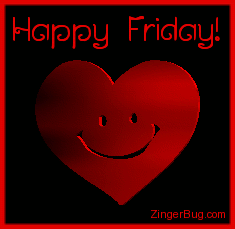 Get Rid of this ad and join in on the conversation for free today! Tap here!
Last edited: