Ok - the photo I took of myself before I started CD was wiped as my memory card had a fatal error and had to be formatted...
But this is me now....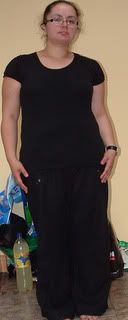 Just to give an idea....this was me 1 week before my daughter was born...
And this was me...at 12stone 11 on hols in Sept 05 with my hubby and son...
Going on hols in September and intend to be lower than 12 stone 11!!!!
Get Rid of this ad and join in on the conversation for free today! Tap here!