S: 9st11.5lb C: 8st12lb G: 8st10lb BMI: 22.7

Loss: 0st13.5lb(9.82%)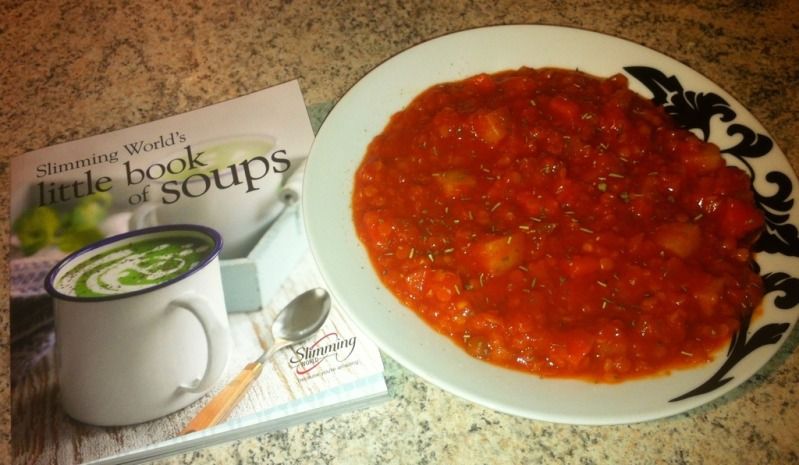 Syn Free on Extra Easy & Green & 7 Syns on Red per portion
Serves 4
Ingredients:
Frylight
1 onion, chopped
2 garlic cloves, crushed
2cm root ginger, grated
2 celery sticks, chopped
1 large potato, cut into dices
1 large carrot, cut into dices
600ml boiling hot vegetable stock
1 tbsp of curry powder
125g dried red lentils
600ml passata
Salt & pepper
freshly chopped coriander to serve
Method:
Spray a large saucepan with Frylight & place over a high heat. Add the onion, garlic, ginger, celery, potato & carrot & stir fry for 2 minutes.
Add the remaining ingredients except for the seasoning & bring to the boil. Cover & simmer gently for 15-20 minutes or until the lentils are cooked.
Season well & serve sprinkled with coriander.
Get Rid of this ad and join in on the conversation for free today! Tap here!