There are 3 different types...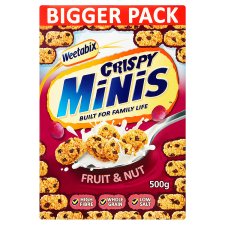 28g Weetabix Crispy Minis with Chocolate Chips + 1 Ryvita





Weetabix Chocolate we can have 2 + 2 syns





Weetabix Chocolate Spoon Size (same size as minis)


Can we have these as a HE B?
Get Rid of this ad and join in on the conversation for free today! Tap here!
Last edited: