G: 10st10lb
Thought I would just mention it and get it over with its only.......................
3 weeks to Christmas:109:
Lets give it a final spurt with a lot of effort peeps.
So anybody up for the Christmas Party challenge. If you wants to join in just copy and paste the list from previous post on to your post and away you go. Don't forget to update the running total for that WOW factor.
Slinky black dress here we come. :dancing_snowman::26::xmastree::Christmas02r:
Yes I know its early, but its no good leaving it till December the first and moaning we need to loose 2stone in 25 days now is it. This is planning and motivation BIG TIME. We are going to be like the angel on top of the tree this year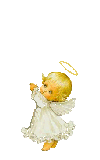 Dancing for joy.
Get Rid of this ad and join in on the conversation for free today! Tap here!
Last edited: