Hi Everyone,
My name is Ruth and i'm trying to get down to my goal weight of around 10 stones. I joined Weight Watchers when I turned 17 and lost 1.5 stone. However my leader left, and I couldn't find another group so I stopped.
I then moved in with my partner and ate everything in the fridge, it didn't affect him as he is one of those stick insect can eat anything he want types! But it affected me and I put 2 stone back on!
(& Would you believe it I work in a Leisure Club as Deputy Manager...)
Here is my reasoning:
This is me at 16 at 10 stone! When I met my partner: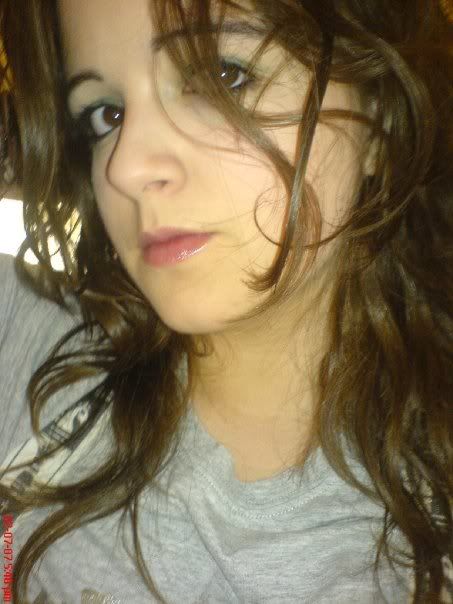 This is me post Weight Watchers at 18
This is me at my Birthday just gone at 20
I always seem to get the
"Oh my God is that REALLY you? It can't be"
"Your face has totally changed shape"
"What happened? You were fit then!"
Well, thank you to those individuals who commented on me
as you have motivated me to join Slimming World. I joined Slimming World last Tuesday and Im so pleased! I do a mixture of all 3 days- original, green and extra easy depending on my schedule! Also just started on the Bronze Fitness challenge
I just can't wait to see their faces when I start losing weight!
GOALS:
November 5th- 4 Years With Partner- 7 Pounds off
December- 3 Xmas Do's- Be Able to fit into my 2 LBD's
December 25th- 1.5 Stone off
January- 2 Stone Off
March- Center Parcs- 2.5 Stone off
May 05 2011 4.5 Years With Partner- 3.5 Stone off
JOB DONE
Afterwards Im going to treat myself to a Holiday in Greece
[& maybe some new clothes
]
I am incredibly motivated and committed and I am happy to encourage people to achieve their goals- I love seeing others do well!
Good luck to everyone- Im sure we will all do well
xx
Get Rid of this ad and join in on the conversation for free today! Tap here!