Well what a difference a stone and a half makes! This is me (actually after dieting but before my CDC start) I was approx a stone and a half heavier than in the second picture which was at a wedding on saturday
u.. too embarrassed to show full body ones just yet - l had such a round face not to mention the double chin!
and now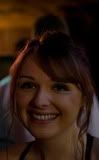 can't wait to see the actual shape of my face after another stone - there was me always thinking it was 'round' - it's actually heart or something
Get Rid of this ad and join in on the conversation for free today! Tap here!