First entry to my food porn diary today
woo hoo !!
as I work shifts my food patterns are a bit faffy so will put down foods as meals 1 to 3 etc
following Extra Easy
HEA 1 = 175ml skimmed milk
2.5 Deli light cheese ( onion )
HEB 1 = 2 slices wholemeal bread ( 400g loaf )
Meal 1
large bowl of superfree fruit & blob of natural fromage frais
followed by a 1/4 slice of Veggie crustless Sw quiche with quark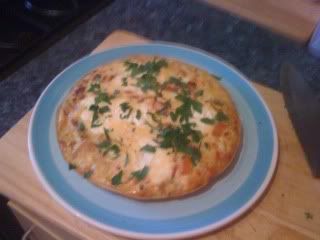 Meal 2 ( packed and ready for work )
Chinese style beef stir fry ( loaded with superfree veggie's ) with Pasta
and a coffee jelly pot ( this months mag )
Meal 3 ( snack after work )
tomato, cucumber, and a few prawns
plus 28g olives in brine 1.5 syns
Get Rid of this ad and join in on the conversation for free today! Tap here!
Last edited: