RIP Patrick Swayze!
You can now dance in peace in heaven after yourcouragous battle against pancreatic cancer.
We have lost a true gentleman and your wife Lisa has lost a most loving husband.
But dirty dancing will continue to live on.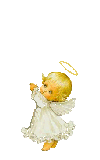 Get Rid of this ad and join in on the conversation for free today! Tap here!