S: 22st10.6lb C: 19st4lb G: 13st0lb BMI: 43.6

Loss: 3st6.6lb(15.25%)
This morning, I was doing my shake and thought how much I like the shakers I use. I love them! So this post is about a few things I really like - in case they are useful to you, and to ask for your recommendations.
The shakers are Lock & Lock - so really good at not leaking. I can fill them with water and ice and carry them in my bag, when I'm out and about.
I just pop them on the top shelf of the dishwasher. Just make sure the lid has the opening tab open.
I've found a great price on amazon - £3.65 - so have 4 of them. Search Lock & Lock Round Storage Container - Clear 690 ml to find that price - £5 cheaper than other listings.
Pro tip: put a drop of water on the inside of the cap - so it doesn't get clogged with powder when you shake.
Lock & Lock Round Storage Container - Clear,690 ml
by
Lock & Lock
-
My next favourite is a very expensive coffee cup - the Contigo West Loop Autoseal Travel Mug.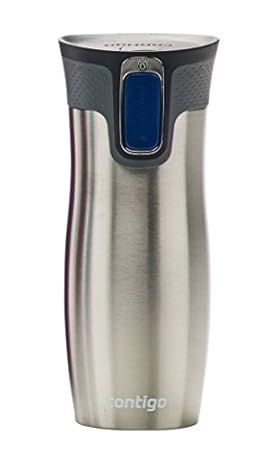 Make sure you get the model with the autoseal lid that automatically seals between sips to eliminate spills and leaks and the lid lock that prevents it being pushed. This can even be put upside down in your bag, it's so secure. Like the Lock & Lock, it fits in the car drinks holder.
The Contigo is double walled - so keeps hot drinks for 3 or 4 hours and cold drinks cold all day. Get the stainless steel one so you can put it in top shelf of the dishwasher. The lid contraption flips open for easy cleaning.
Don't mix yr sachets in it - because they clog the mechanism - so if you are putting soup in it, mix it in another container and transfer.
I also have a little beaker with liquid measurements on the side and a domed lid. It's really good for mixing things with 90 ml or less of water - such as ommlette or pancakes. It's very similar to this - which is a green Westmark Mix-Ei Shaker - and comes with a mixing insert.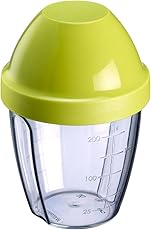 I also have one of those small table top nutribullet style blenders. Very noisy. I'm using it with ice and water to make icy slushies of drinks and pudding sachets. I also make a vinagrette with erythritol, mustard powder, salt, pepper, cider vinegar and oil - it become thick. I use a couple of teaspoons for my big ass lunch time salads. I wish I'd bought a more powerful version - to better blitz cinnamon sticks and other spices etc.
It's similar to this.
Finally, I love a good non-stick frying pan! I hand wash them immediately after cooking. They last longer that way. I've just replaced one that was deteriorating with a tefal one from Lidl.
What equipment do you love?
Ali
Get Rid of this ad and join in on the conversation for free today! Tap here!