I have been thinking about BMI v Body Fat for a while, as my 'normal' BMI starts at 12 stone, and as I've said before even as a fit teenager I was significantly heavier. As a result I have little faith in BMI as a useful tool for me.
That leaves body fat as a reliable measure, and I will be investing in a decent monitor as I approach RTM.
A trawl through old posts has pulled up the following chart which I thought I'd share as others may be interested: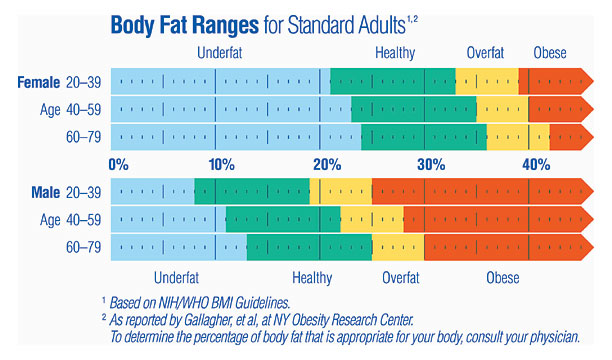 Get Rid of this ad and join in on the conversation for free today! Tap here!