Determined! I Can do this
S: 23st3lb
C: 16st3lb
G: 14st0lb
BMI: 35.5
Loss: 7st0lb(30.15%)
Thought I would post a couple of piccies of my dogs
Buster is 2 and a half and Tia is 1 and a half.
They are cross bred between a Staffordshire Bull Terrier and an English Bull Terrier. I bread these 2 breeds on purpose - As I have a friend who did the same thing and it produced a really nice dog.
They were both born on New Years Eve exactly 1 year apart to the day - with the same parents. They are dopey, loving and best of all, I have bought them up to be gentle with everything/everyone - walking them in all kinds of scenarios from when they were pups. Oh, and the top dog in my house is ... none of them! Its my cats, lol they run scared from them after some close encounters with claws when they were young. One of the pics looks kind of aggressive lol but it was just an action shot as when they are playing in the fields they just run around after each other mouthing for hours till they collapse shattered.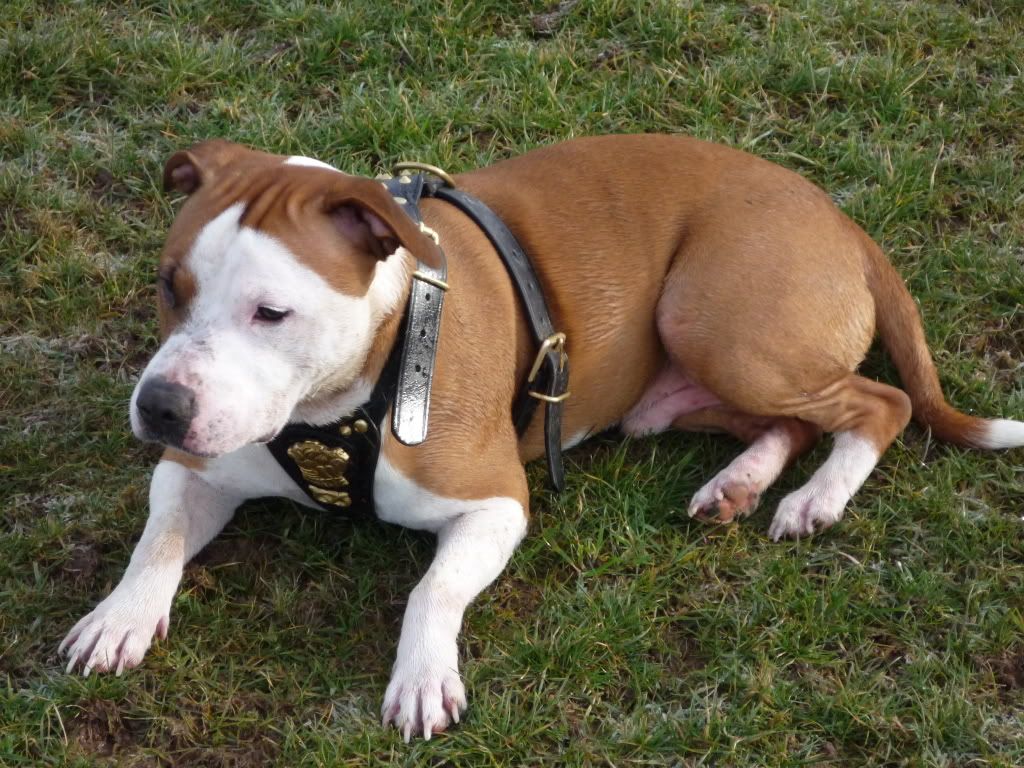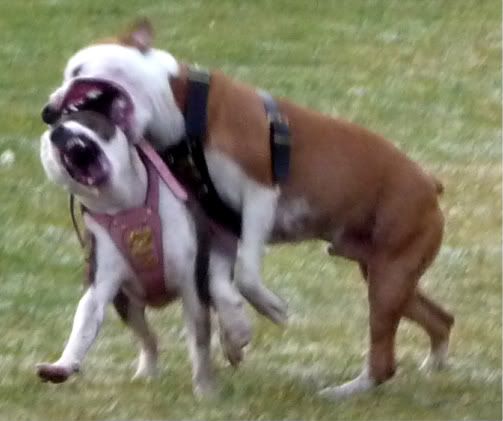 Get Rid of this ad and join in on the conversation for free today! Tap here!