Well one of the main reasons why i need to get my weight down is because of my horse, Indiana.
Indi has been there for me for years and has seen me through the death of my father plus the depression that followed. Without him i know i wouldnt be here now.
Indi is a 15 year old ex race horse, he is my entire world.
I need to loose the weight as although Indi can carry me fine i know that my riding would improve as well as helping Indi when he gets older.
Anyway i will shut up now and show you my amazing horse..........
sorry this one was taken from a video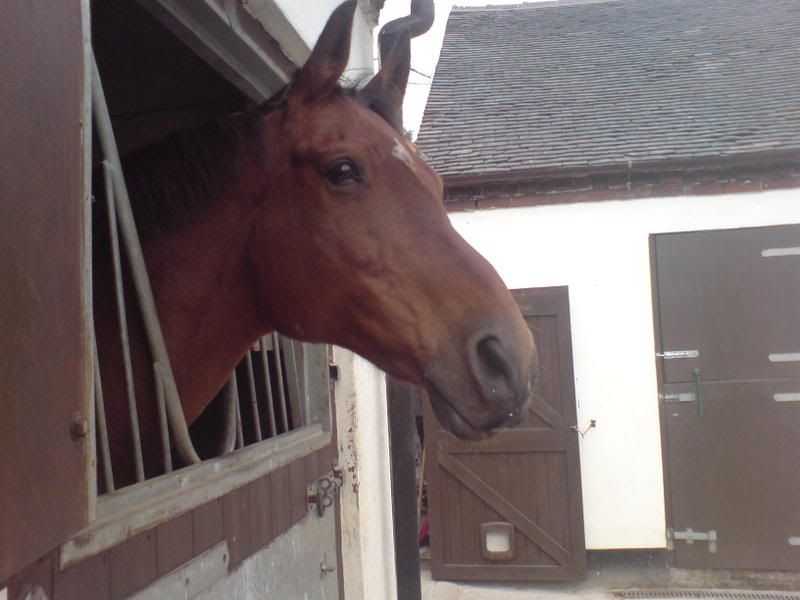 And finally just to empasise what a big boy he is, this is my mother riding him.
Get Rid of this ad and join in on the conversation for free today! Tap here!