GOOOOOAAAAAALLLLLLLLLLL!!!!!!!!!!!!!!!!!!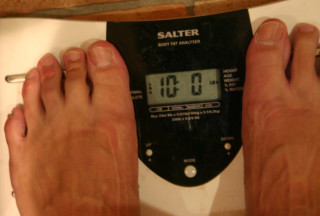 Well I got back from a long walk to Angel, Camden and Swiss Cottage and the weekly shop and to my surprise, I was 3lbs lighter than in the morning - visualisation works then - it's August 12th and my scales show 10st - just like I imagined!
Just as well I had done the shopping!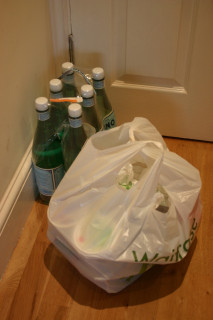 A different kind of before and after!
Development Management Week One
Guess what's coming to dinner
A preview of tonight's dinner...I bought myself two oysters (they were on special offer at 29p each so it wasn't a great extravagance) I only got two as without shallots and lemon and the usual accoutrements they might have been a waste - in the 'Squid' bag there are 4 little squids that I will grill later.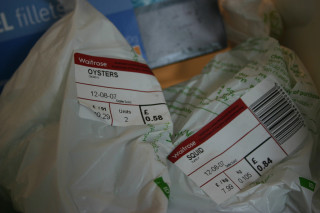 So my food plan for today is - as follows. I shall make sure I lay my table and clear the paints off it for the eating bit. I may even get a napkin!
After meeting (about 7pm)
Two oysters with salt and pepper
4 small grilled squid
About 8-9pm
Double hot chocolate and bar
Get Rid of this ad and join in on the conversation for free today! Tap here!