Yes, it's that time again!!
I like doing this on a Thursday.
Those who saw my post last week will know what i'm talking about.
Those who didnt;
Every Thursday i like to take part in Thankful Thursday!
I'd just like to you take a moment and name 3 things YOU are thankful for.
3 things that make YOUR life just that bit better.
If you get a chance, pop over to
Thankful For
.
You can sign in with a Facebook or Twitter account and it's a micro blogging site designed to keep you feeling grateful for the life you've got and the things and people around you!
My 3 for today are;
My body. It puts up with the abuse and the love. And it's about to change for good!
My mind. It keeps me going when i'm feeling negative.
All my loved ones. And yes, i do include you lovely people on this board too that make me smile every day!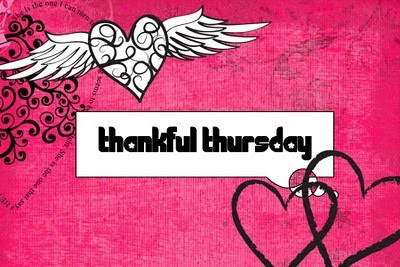 Get Rid of this ad and join in on the conversation for free today! Tap here!