We did my market today, so as usual up before daybreak............do all the animals, prepare food and drinks. I am easy cos I only eat fruit at the markets, quick shower, and away as the sun is coming up.
First real goody was when I went on my early morning prowl whilst Paul was unloading. At every market I am convinced I am going to find some 16 th century antique for about 5€ that everyone has overlooked.
Well today I found not quite 16th century, but three fabulous and very resaleable figurines. All three are slightly damaged but Paul does the most fantastic restoration work and as we have a big Antiques Fair soon I was thrilled to find them.............
This is one from 1974. LLadro and called Cumplio Feliz by a sculptor called Vicente Martinez.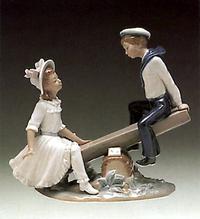 This one is from 1983 and by a sculptor called Fulgencio Garcia and is called Cecilia the Carnation Maiden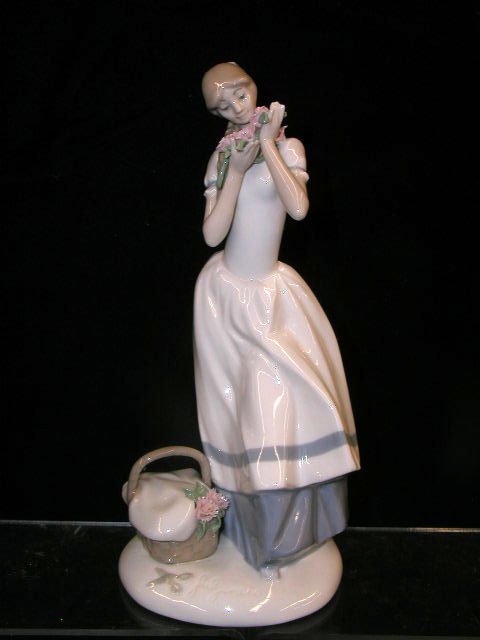 The third one I have found the company but not found the piece yet but is a very big piece and is very pretty .......the three of them cost me under 5€. I was buzzing.
These are not my usual sort of thing I go for very fine china from Georgian right up to the 30's, but at a fair one has to cater to everyone.
By the time Paul has done them they will look perfect. We always tell our clients if something has been restored and in fact it is reflected in the price.
The icing on the cake !!! The lady who stands opposite me called out " Susie, I am so envious, you have lost so much weight, please will you write your diet and what you do in Spanish for me, I want to lose weight like you have "
I will translate the basics for her for next week.
So all in all a very happy bunny.
Get Rid of this ad and join in on the conversation for free today! Tap here!