♥ Cheese & Onion Mini Quiches ♥

They work out at 0.5 syns per quiche

Ingredients:
112g Kerry Low Low Full Flavoured Mature Cheddar Spread (this is 3 syns per 28g)
250g of low fat cottage cheese
3 eggs
1 red onion
2 spring onions
Salt & pepper
Garlic granules

Method:
Melt the Kerry Low low cheese spread in the microwave for 40 seconds.
Add the 3 eggs & cottage cheese to a mixing bowl, chop up the onions and mix altogether.
Add the melted cheese, mix well & season.
Add some garlic granules for extra flavour.
Cook on gas mark 6 for around 20-30 minutes or until golden brown.

DELICIOUS!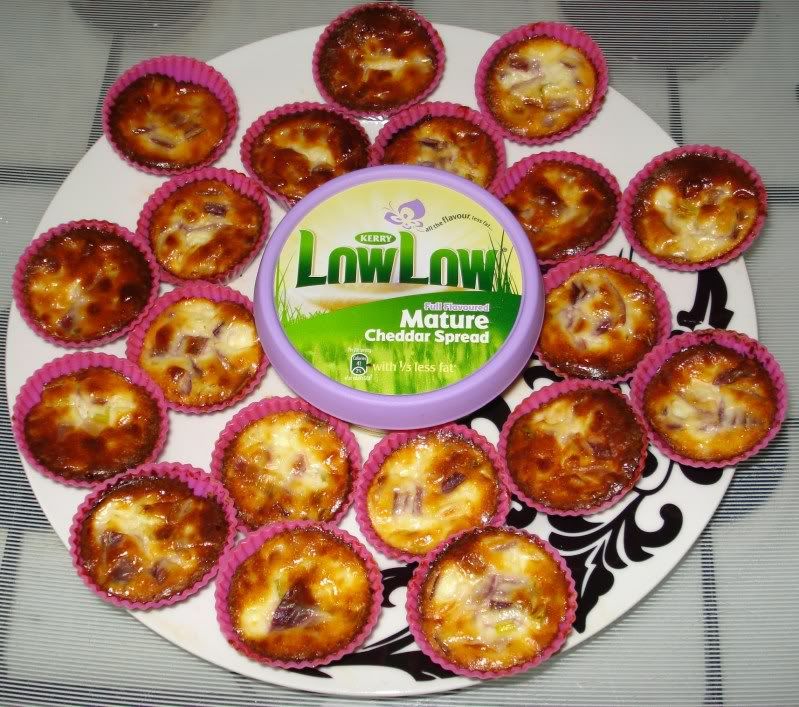 Get Rid of this ad and join in on the conversation for free today! Tap here!