I have been trying on clothes this morning and attempting to get some pics. Flipping awkward when you are on your own but anyway got a couple done.
I still feel that I need to lose at least another stone and 1/2, I know with pictures it can depend on the angle but I think I still look fat in these...I would like some honest opinions please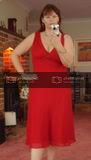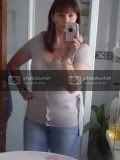 Get Rid of this ad and join in on the conversation for free today! Tap here!