S: 10st5lb
C: 10st3lb
G: 9st0lb
BMI: 24.5
Loss: 0st2lb(1.38%)
Low Syn Life | Food, tips, ramblings and recipes from my Slimming World journey
really great website made by a fellow slimming worlder! She has tried a lot of the new ready meals and worked out the syns which is always handy. Plus there are some great slimming world friendly recipes on there like this one which I am so gonna try out!!
[h=2]
Mini Crustless Quiches
[/h]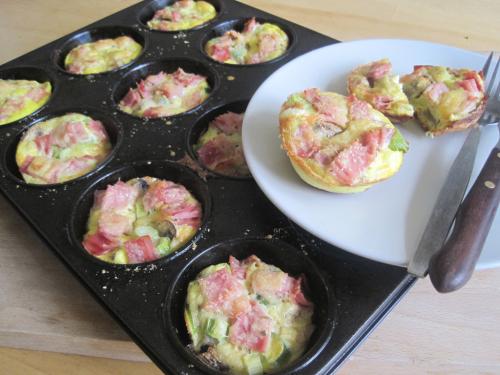 These mini quiches are easy to make and are great to keep in the fridge for snacking or to take to work with some salad in a packed lunch. You can make them syn-free although I like to add a little cheese on top.

Makes 12 1/2 syn per quiche on

Extra Easy

or

Original

(or make them syn-free by omitting the cheese) Ingredients

6 eggs

100g quark (or fat free natural cottage cheese)

Fillings of your choice e.g. ham, bacon, mushrooms, red pepper, spring onion, asparagus, cherry tomatoes,

caramelised red onions

, etc.

28g parmesan or strong cheddar (6 syns or HEA) (optional)

Fry Light

Salt and pepper

Method
Heat the oven to 180ºC and spray a 12-hole muffin tin with Fry Light
Beat the eggs with the quark and salt and pepper
Prepare your fillings by chopping into fairly small pieces (so they cook in the time allowed)
Distribute the fillings between the muffin tin compartments and pour over the egg mixture
If you are using the cheese, sprinkle some on top of each quiche
Bake in the oven for approximately 20 minutes or until the mixture is cooked and light golden brown
​
Get Rid of this ad and join in on the conversation for free today! Tap here!