Wowsers, This forum is an amazing inspiration!! I'm new here and hoping to lose a lot of weight. This post will probs get epic long but thats the purpose right?
A Bit About Me:
I'm 19 years old from South West England, I'm a photography nut and plan to make it into a career. I've got four very lively ponies that counts as my companions for walkies.
I love rock music and rock bands such as Motley Crue, AC/DC, Def Leppard and Guns N Roses
I'm a junk food addict, just absolutely love junk food such as Pizza Hut, Ben & Jerry's Ice Cream, chocolate, crisps etc... *wishful drooling*
Weight Loss Diary
As I had mentioned, I'm a junk food addict. My problem is that I don't eat any form of vegetables or salads (unless potatos count?). It's a problem for me as I want to eat veggies and salads to be healthy, but when it comes to eating the actual stuff, I freeze and my head tells me not to eat it. So frustrating :cry:
I'm quite heavy for my height and for my age, I'm 18 stones 11 (253lbs) and a size 22.
I would love to get down to 10 stones 7 (149lbs) if I could and would be happy to be a 14/16.
It's making me miserable that there are so many awesome clothing out there and I can't wear any, and especially gothic clothing of corsets and tutus, rock n roll style, oh how I dream of those clothes! Plus being able to buy lingerie without forking out so much money at plus size stores and online. :sigh:
I had done Slimming World before when I was 17 for a year where I went from 19 stones 10lbs to 17 stones 5lbs. Then I met my boyfriend and stopped going to Slimming World. So sadly, I had relapsed but very glad that I didn't put all of it back on, just 1 stone 6lbs and my dress size stayed at size 22 as opposed to me being a 26/28.
And my BMI used to be 47.8 and now is 44.8
What Am I Doing Now?
Well, I did start before easter *big mistake* and lost 2lbs but now put on 3lbs over Easter. So i decided 21-04-09 would be my proper start date for me.
I've signed up for the gym and swim (although now I'm not too well at the moment so gonna recover first). But I've been doing the minimum of 25 lengths (Half a mile) in half hour every time I go and then up it by four lengths each visit. I plan to try and swim at least a mile after each visit by June if i can.
21/04/09
Weight started: 18 stones 11.5lbs
Dress Size: 22
BMI: 44.8
Here's a picture of me as of March 7th 2009. need to update it with a new photo soon. (im the one in stripes lol)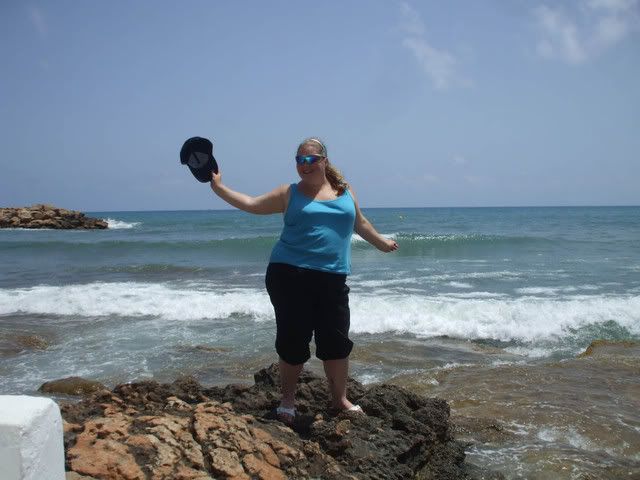 and a face closeup
this was after i put the weight back on and had temporary hair colour.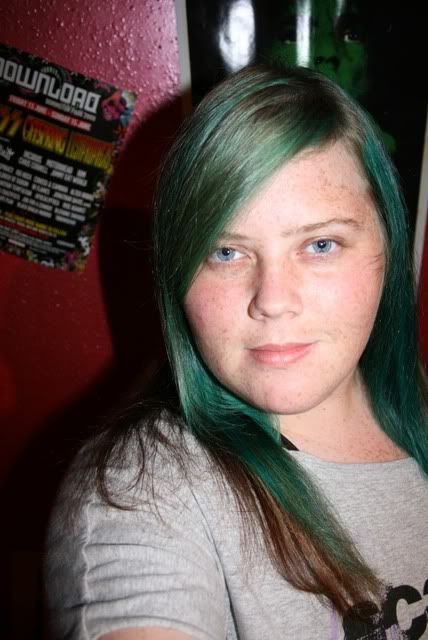 Get Rid of this ad and join in on the conversation for free today! Tap here!