Ok... i warned everyone i would introduce you all to my babies... here goes...
This is Symphony AKA original cat. She was the first cat we adopted. Symphony is 2 years old
We got William when he was 4 months old. We originally got a female companion for symphony but unfortunately we had to have her put down when she was 6 months old as she had FIP (Feline Infectious Peritinitus) We decided to get William...William is now 2 years old. then soon came along the kittens.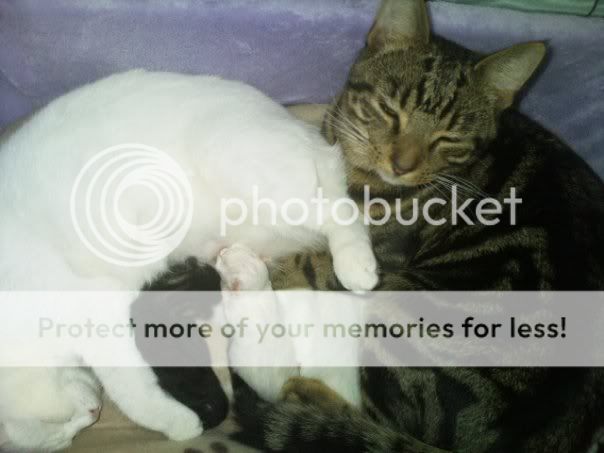 Here is mum dad and babies. Symph, Will, Marvel and Harmony
This is Harmony who is now 1 years old. She was Symphony's second kitten (the first was still born)
Then... 24 hours later (yes 24 hours) Marvel was born at the vets!! Symphony needed inducing so he cost us £100 to get him out!!
Of course we decided to keep the kittens.
Then a year later, we decided to get Luna. Named purely because she is an absolute Loon!!
Anyway. sorry to bore everyone with my Fur babies. They mean the world to me!
Love Sarah xxxxx
and all the cats of course
And last but no least R.I.P Dora
Get Rid of this ad and join in on the conversation for free today! Tap here!