But anyone can start today and make a new ending.
And that's what i'm doing today.
For those who don't know me, (probably the majority!) My name is Britt, i'm 22, from Maidstone and work in Tonbridge.
I've been on and off Slimming World for years now.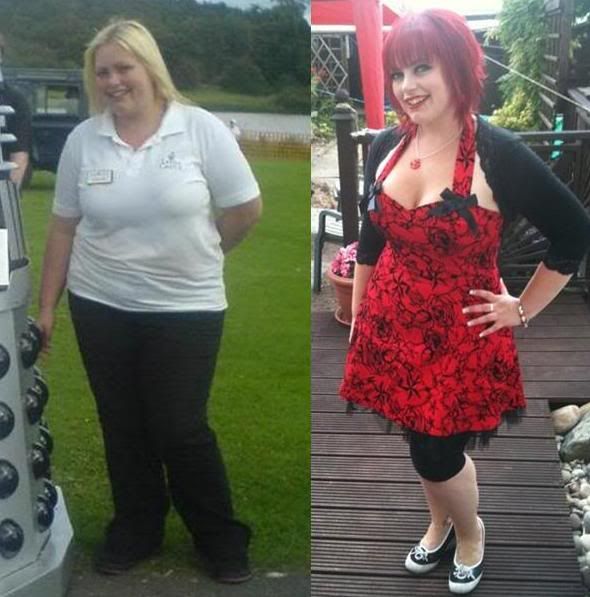 The first picture was taken in 2007. The second was taken in August.
I've changed quite a bit but i've let myself fall into bad ways.
I've put on another stone since the second picture was taken and i'm so sick of being overweight now.
My clothes that i was so excited about buying are now feeling tight and i hate it!
The thing that i think drives it home was in February, i inspired my OH's mum to join slimming world. She has since lost 4 stone and now weighs less that me!
As someone who is quite stubborn and competitive - this just wont do! Haha!
I'm very happy for her, but of course jealous.
However i know that the only person who can change me, is me.
So here i go, again. Starting another journey for the final time.
Last time around the people on this board were an invaluable resource for me. I'm not sure if anyone will remember me or even if the people i used to speak to are still on here!
But i look forward to chatting with you all!
Here's to a slimmer, healthier and happier me!
Britt xoxo
Get Rid of this ad and join in on the conversation for free today! Tap here!
Last edited: