Look at this. Would you believe that squares A and B are exactly the same colour?
See the squares connected (or you can print it out and fold it so they are side by side)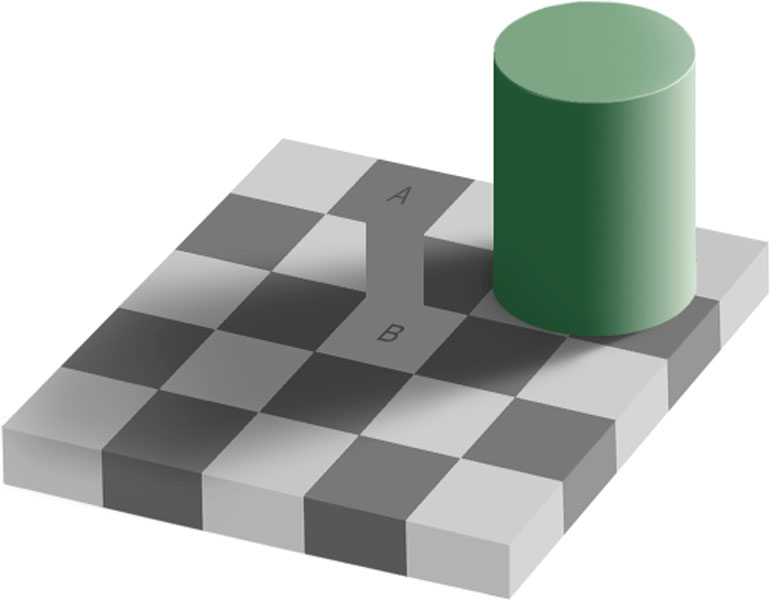 Get Rid of this ad and join in on the conversation for free today! Tap here!