S: 13st13.5lb
C: 13st13.5lb
G: 9st7lb
BMI: 33.6
Loss: 0st0lb(0%)
size 10 was always my dream and I never thought I'd get here and I don't want to be a size 8 but I;m still not happy I still seem like I have more to lose and looking at my pictures I can't see how i'm a size 10.
help I feel irrarted that i'm a size 10 and don't look it.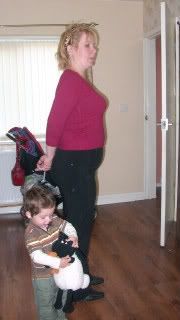 Get Rid of this ad and join in on the conversation for free today! Tap here!