Administrator
Staff member
S: 18st3lb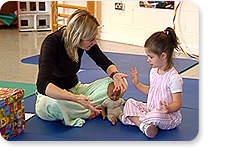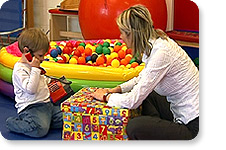 This exciting and inspiring How-To programme has been developed by Karen O'Connor, specialist speech and language therapist and director of the KidzFirst Clinic. It is designed for parents and other professionals working with children who have speech and/or language difficulties.
This programme is specifically suited to children of 1-7yrs. It offers practical tools to help you to:
Assess your child's speech and language skills in the
comfort of your own home
Develop a home programme of sensory activities to
help your child listen and concentrate
Create a home programme of speech and language
activities to develop your child's skills
Provide information about who to refer to and why
Praise for the KidzFirst Clinic Series
'At last a unique and comprehensive programme that leaves no questions unanswered'
Dr K Dunne, Paediatrician
'So easy to use - inspiring and empowering...worth its weight in gold'
KidzFirst Parent
With simple, user-friendly techniques you can develop your child's speech and language skills at home while you are waiting to be seen by a speech and language therapist.
New Speech & Language progamme available immediately by sending €75* cheque/postal order to: Kidzfirst Clinic,
Knocknavaddy.
Furbo,
Galway.
Ireland.
* Note: additonal €2.50 Post & Packaging.
Kidzfirst Clinic, Karen O' Connor BSc Speech & Language Therapy, Specialist Speech & Language Therapist
Get Rid of this ad and join in on the conversation for free today! Tap here!