Oopps!
I started my Lipotrim refeed earlier this week and I've been updating my Lipotrim TFR thread with my meals when I should have created a new thread in the refeeding forum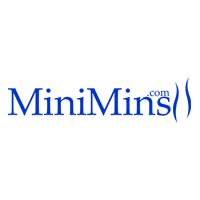 I'm back again 🙈 I have been guilty of sabotaging myself so many times! I don't understand why I keep doing this to myself - one step forward, three steps backwards. Not any more. I know it's not healthy. This is it now - I don't want to be on and off TFRs for another year of my life. I don't...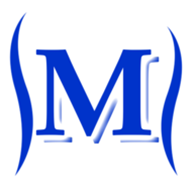 www.minimins.com
Updated with the Lipotrim Refeeding guidance for quick reference in case anyone needs it.
The plan (applies to both men and women) ......
Follow exactly - do not add extras and, more importantly, do not miss out any steps. You may have milk in your tea and coffee, if required, and you can now have diet drinks again. Avoid fruit juices (simple sugars) until the end of the week. No alcohol. Try to drink plenty of water. Most people do not drink adequate water and now you are in the habit, stick with it. At least 2 litres per day.
Day 1
You may now try the Lipotrim maintenance formulas. Have
2
Lipotrim servings (either standard or maintenance formulas or a combination of both) and one meal, as follows (men continue to have 2 servings, as before, while women take 1 less serving of Lipotrim).
At lunchtime or evening meal time you may have some skinless, boneless chicken breast or white fish fillet, or some skinless turkey (about 4-6ozs). The fish or chicken may be steamed, microwaved, baked or cooked with a little water in a non-stick pan. Season with salt and pepper. Or you may have tuna fish in water or brine (drained). Vegetarians may use tofu or quorn.
You may also have either a moderate serving of salad (small breakfast bowl) from any of the following: lettuce, cucumber, cress and watercress, tomatoes, mushrooms, onions, peppers, beansprouts, celery dressed with a little lemon or lime juice or wine vinegar (try balsamic vinegar, it is quite special),
or
if you prefer, a moderate serving (2 heaped table spoons -
no more
) of some cooked green vegetables.
You may not have bread
, grains (rice) or pasta until Day 4. Fruit should wait until Day 4 at the earliest (later if you have carbohydrate problems). You can have milk in tea/coffee
Day 2
You will have only 1 Lipotrim serving or maintenance formula and 2 meals, as described for Day 1.
Day 3
Same as day 2 ,but you may also have - at one meal only - an 8 ounce potato, plain boiled, mashed or baked, but with no addition of any fat. You may like to top with some skimmed milk, plain yoghurt or very low fat fromage frais and a sprinkle of herbs.
Days 4-7
Each day have......
a Lipotrim serving or maintenance formula for your breakfast plus
- up to 3 small servings of fruit (if you suffer from the insulin resistance problem, then eat these late in the day and do not snack on them during the day)
- up to 2 slices of bread
OR
1 pitta
OR
1 roll
OR
1 bagel (without fatty spread)
- any vegetables you want except avocado, 1 or 2 servings with your meals (2 tablespoons per serving)
- any of the skimmed milk products
- fish fillet (any size) or 6 ounces of chicken or turkey, as described before, or one tin of tuna in water or brine, drained. Vegetarians may use tofu, textured vegetable protein (TVP) or quorn
- lean meat with all visible fat trimmed off
- low fat recipes prepared with low fat sauces - eg lean mince with tomato bolognese sauce
- medium baking potato or 6 small new potatoes or one serving of instant mashed potatoes (the kind with no added fat - read the label). Instead of potato, you may have 4ozs of rice or pasta (cooked weight).
The days 4-7 schedule may be continued for several weeks - especially if you have lost a lot of weight - 5/6 stones or more - as you will need time to adjust to a different eating behaviour and quantities. Check your weight every week at the pharmacy; if it is going up, then action must be taken to address the types and quantities of foods eaten. The maintenance food products are advised during this time to add extra control whilst adjusting to your new eating behaviour. After week 1 use the maintenance formulas rather than the diet formulas.
Example menu for days 4 to 7......

Breakfast
- Lipotrim serving or maintenance formula.
Lunch
- Fish fillet (any type - cod, salmon etc), serving of potatoes (1 medium jacket or 6 new potatoes or a serving-spoon of mash - no added fat), carrots, 2 tablespoons of broccoli (or any other vegetable). Yoghurt (low fat).
Dinner
- 4-6ozs chicken (no skin), jacket potato, salad. Fruit (if appropriate) or low fat dessert.
Evening
- Sandwich (no spread of any sort), consisting of: pickles, fat-free mayonnaise, salad/carrot, slice cold meat (low fat).
Snack
- 1 or 2 pieces of fruit (evening, if appropriate)
Breakfast
- Lipotrim serving or maintenance formula
Lunch
- Sandwich (no spread) - any low fat filling, eg tuna. Bowl of salad. 2 pieces of fruit (if appropriate) or yoghurt.
Dinner
- Spaghetti Bolognese, consisting of: drained lean mince, low fat sauce, 4ozs cooked spaghetti, serving spoon of vegetables. Dessert.
Snack or evening
- Tub of very low fat fromage fraise, flavoured to suit with either slices of fruit or low fat jelly crystals for a sweet option or herbs and spices with added crunchy vegetable, for a savoury snack.
Or Maintenance range - orange-creme drink or chocolate whip dessert (see leaflet).
An important point to understand in following the plan is not to have any added fat in your food or in its preparation. Fat is very high in Calories.
There is more than adequate fat for daily requirements naturally occurring in a diet chosen from a wide range of foods. There is no benefit to adding fat in preparation - only to
add weight back on.
Last edited: