S: 9st5lb
C: 8st3lb
G: 8st7lb
BMI: 21.7
Loss: 1st2lb(12.21%)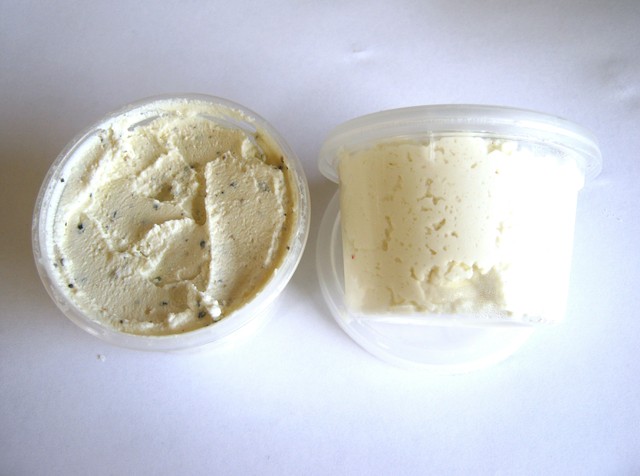 I made this by accident.
I made a batch of yoghurt in my Easiyo container before I found out how easy it was to make in the slow cooker.
Anyway, it came out quite runny so l put a cotton handkerchief in a sieve over a colander and left it to drain in the fridge.
I left it for too long (overnight) so it was far too dry for yoghurt but made a brilliant soft cheese. So you may need to leave it for about 8 hours or so. Just keep checking because you may not want it as dry as the one that I made (which by the way tastes just like Boursin, to my amazement!).
However, I discovered that this is the way to make soft cheese so I did a bit of an experiment.
I put some in a bowl, added a bit of salt, crushed black pepper and some garlic powder, gave it a good mix and OMG!
It is just like Cracked Pepper Boursin with added garlic.
I am in conso so had a couple of slices of toasted wholemeal bread with this spread on and it was bl**dy fantastic!
I never ever thought I would be able to make my own yoghurt and soft cheese but now there will be no stopping me.
http://www.minimins.com/dukan-recipes/233104-easy-homemade-yoghurt-slow-cooker.html
Sorry for the big pics folks.
I made two tubs from a litre of UHT milk, the one on the left is with the added ingredients, the one on the right is just plain.
Get Rid of this ad and join in on the conversation for free today! Tap here!
Last edited: