S: 9st5lb
C: 8st3lb
G: 8st7lb
BMI: 21.7
Loss: 1st2lb(12.21%)
This is ideal if you have forgotten your daily oatbran quota, perhaps it is too late to make a gallette etc.
2 tbs Oatbran

1 tbs Skimmed Milk or Fat Free Plain Yoghurt

½ tsp Splenda

Sprinkling of cinammon or ginger etc
(1/4 tsp Schwartz Mixed Spice works really well)
Mix all ingredients in a small bowl will look crumbly and dry.
It will look like you need to add more liquid but don't it should be ok.
Put onto a small plate and press down with the back of a spoon into the shape of a round biscuit (use a wet spoon, it will help prevent the mixture sticking to the spoon).
Microwave on high power for 1 minute, turn biscuit over (it will look delicate but should stay in shape), cook for a further 30 seconds.
Eat warm or leave to cool and get a bit crunchier.
Adjust your spices and spenda to taste, some may want to add more than ½ tsp.
Update:
I have made these using plain yoghurt (see my slow cooker recipe) instead of milk.
This seems to hold the mixture together better and is more moist than using milk, see pic below.
Ingredients
Wet mixture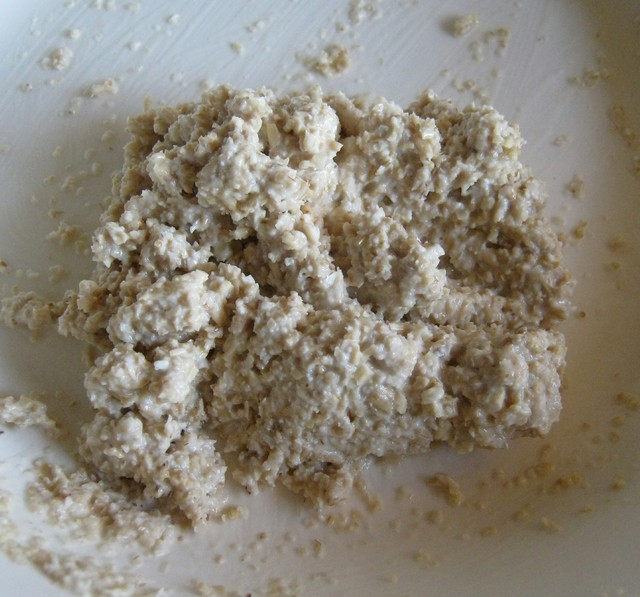 Uncooked biscuit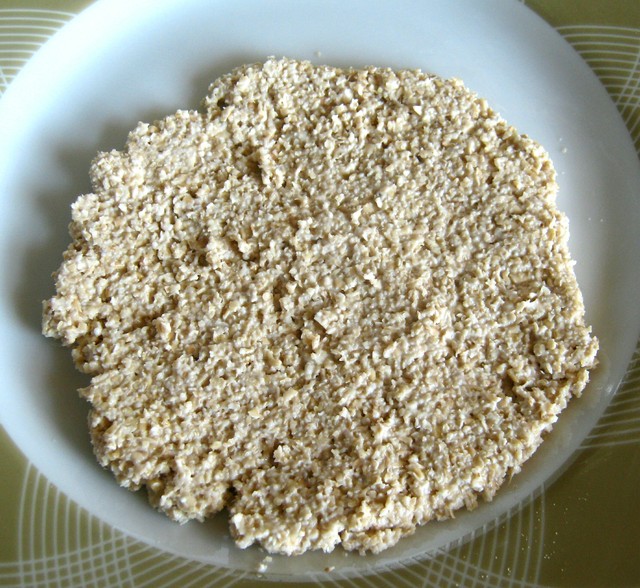 Top of cooked biscuit
Bottom of cooked biscuit
Could be an idea to keep one of these handy in your bag, just in case you get stuck in a meeting, traffic etc and can't access any dukan friendly food.
Don't forget that once at the crunchy stage ie left for a few minutes, you can crumble it to liven up plain yoghurt.
Get Rid of this ad and join in on the conversation for free today! Tap here!
Last edited: