S: 27st8.5lb
C: 17st3lb
G: 16st7.5lb
BMI: 36.6
Loss: 10st5.5lb(37.65%)
Anybody got any ideas for broad beans? I was making a pea and broad bean salad so ordered some with my delivery... didnt know one pack of broad beans was going to fill almost an entire carrier bag...
In fact everything came ina giant bag, the herbs, the veggies, the lot. Its like the Mystery of the Exploding Fridge: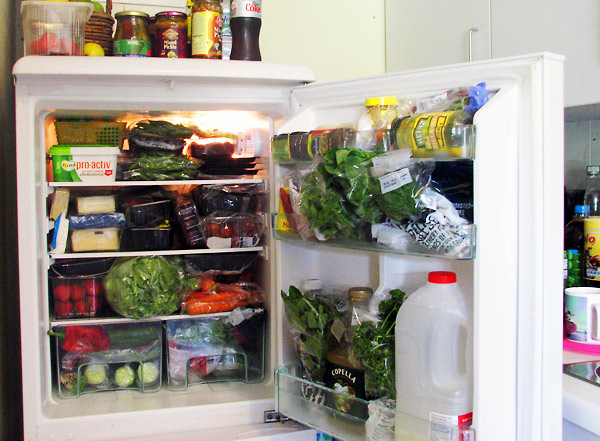 I can't get the beans and peas in it so got to eat them up
This time my order came with free Raspberry Liqueur! :
Ive got all sorts of yummy new things to try here, chipotle paste anyone?
Get Rid of this ad and join in on the conversation for free today! Tap here!