S: 19st8.5lb
C: 12st1lb
G: 10st7lb
BMI: 27.3
Loss: 7st7.5lb(38.43%)
Hello peeps, let me tell you all abit about my journey.. i have been over weight for along time, through primary school i was verbally and mentally bullied by teachers, and then this leading onto 2ndry school i was bullied by pupils, all this lead to me comfort eating, i always found it very difficult to make friends, my self eesteem was rock bottom, i had no confidence at all. dispite this is still met my soul mate who later became my husband, i got with him when i was 14, when i was 16 i found out i was pregnant and at the tender age of 17 gave birth to my 1st son, all 9lb 11oz of him.. at 19 i gave birth to my 1st daughter and 2nd child all 10lb 1oz of her ... all of this effecting my weight, but being a new mum i became complacient and pushed all my weight issues to once side, in the next 3 years we moved to a scottish island, where i had another daughter 9lb 5oz and another son by emergancy section a week early all 10lb 12oz of him.. i remember laying on the bed in the operating room and the surgeon saying how are we going to lift her she is so heavy, this has always stuck with me, it really brings tears to my eyes and tugs at strings whenever i think about it, not long after my sons birth we moved back to devon, we got married in that year i managed to loose a couple of st for the wedding but still felt like a fat bride, i never got the chance to go dress shopping etc knowing full well they would never stock my size, soon after the wedding i was pregnant with baby number 5 son number 3 all the weight i had lost was right back on again and some he came along right on time weighing 9lb 9oz a couple of years later son number 4 baby number 6 and last came along 2 weeks early weighing in at 10lb 2oz.. all this leading me to my present day weight.
now in boxing day 2010 i was browsing the slimming world website and came across a new group opening, the start date was jan 5th 2011, so i decided that was it that was the day i was joining to loose weight. specially after seeing this piccie of me on holiday of july 2010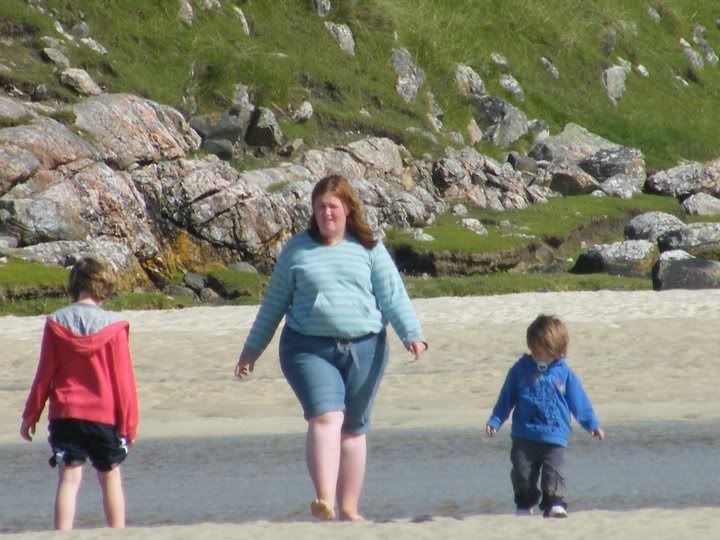 january 5th came and i remember walking upto the class feeling so nervous, my stomach was in knots the closer i got the worse i got, i had alsorts of things going through my head, the what if everyone stares at me etc etc ..
i had nothing to worry about i was greated by my consultant charley who was amazing, she explained the plans etc, and at the end of the class was weigh in time.. i stood on the scales and up popped the dreaded numbers i was

19st 8.5lb

.. i went away feeling like a new person and it paid off because in my 1st week i had lost 7.5lb .. it went on like this and family and friends all supported me along the way.. my mum used to call me every wednesday to find out how i had done she was so proud of me, my mum sadly passed away on june 12th after a life long battle with astma, it finally caught up with her in jan when she caught swine flu, she was never the same after that and spent most of the 6 months before her passing in hospital.. i decided i wanted to loose the rest of this weight not only for me but for her memory she was such a strong woman and she would be so proud of me now... anyways getting to now to date since january i have lost 7st 8lb.. and i am now weighing in at

12st 0.5lb

i was voted as our groups woman of the year and i am heading to the finals on sept 18th i am so nervous but know in my heart after the year i have had a deserve to be there. my aim now is to get to target for christmas, i have 28.5lb left till target and 16 more weigh in's before christmas, i am so determined and i know this is so doable..
here's a couple pics of me now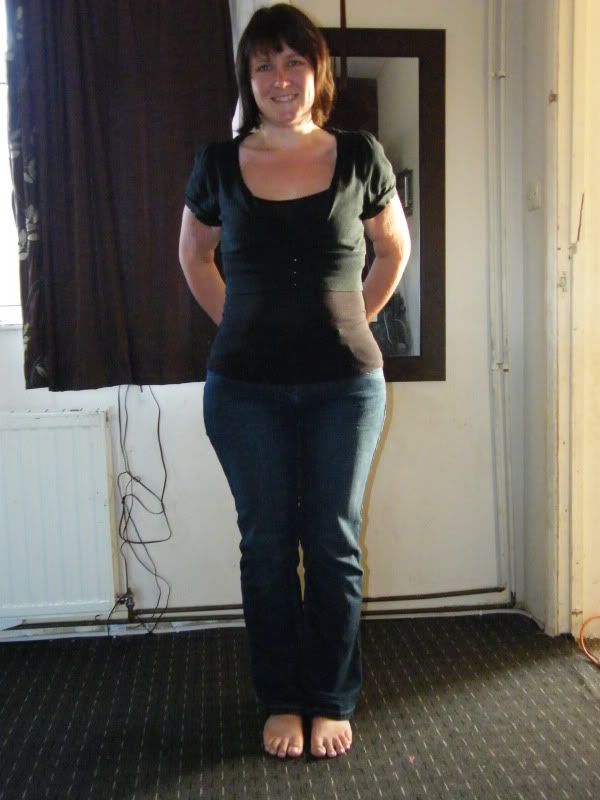 Get Rid of this ad and join in on the conversation for free today! Tap here!